Barcode Scanning
How to scan your photos for barcode information
Smart Shooter has the ability to scan a photo and detect if it contains a barcode or QR code, and extract the text information from it. This text can then be used as part of the filename when saving the photo.
When a barcode is successfully scanned, it is saved and shown in the Barcodes table, and also populates the Barcode text box in the Session window.
The next time the app has to compute a photo filename, it will use this barcode text to replace the [Z] parts of the filename expression. For more information on how the filename expression works, see Name Policy.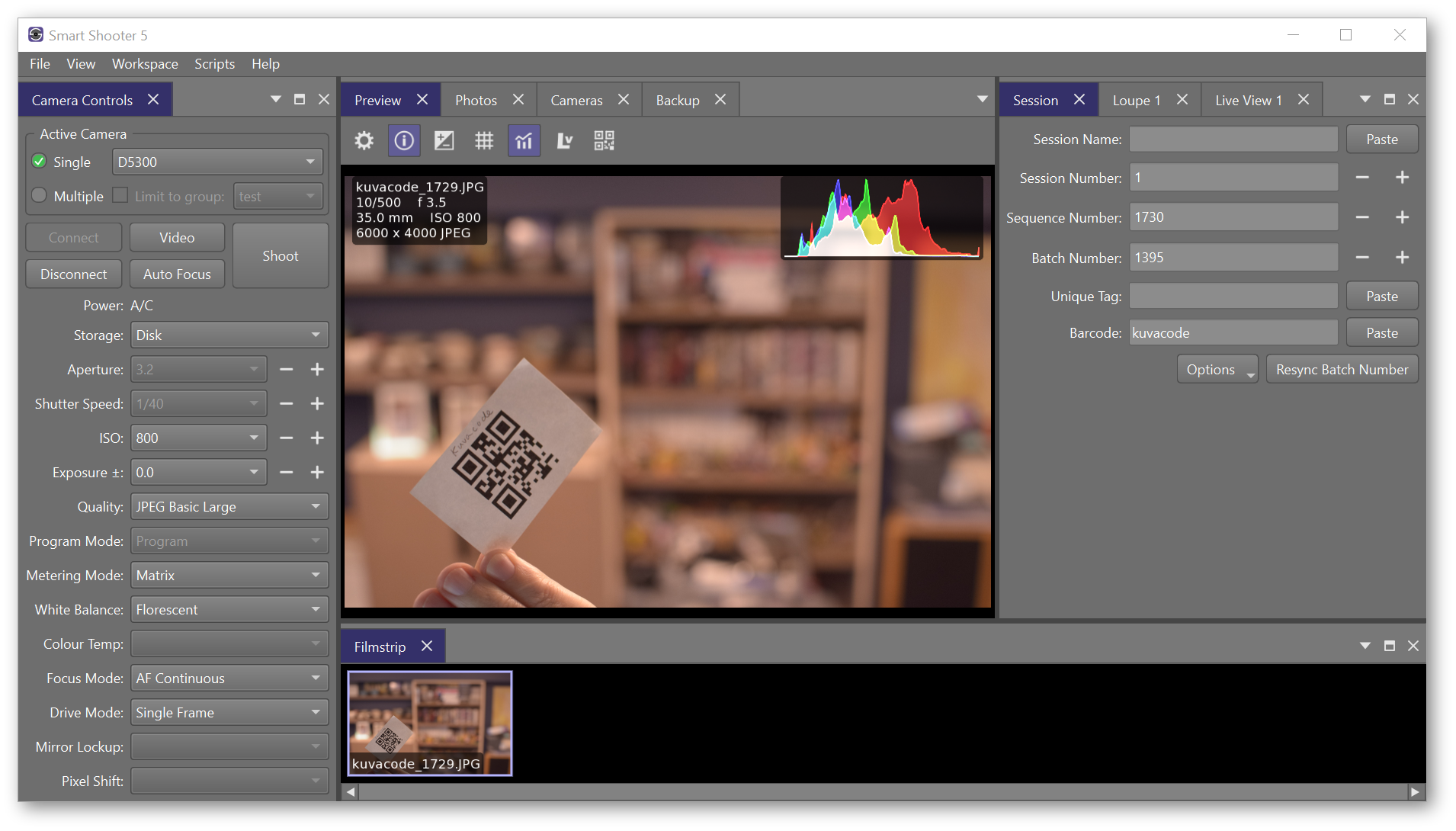 The screenshot above shows a demonstration. The QR code in the photo contains the text kuvacode. After the photo was taken, it was automatically downloaded and then scanned for a barcode. The text was extracted and then put in the Barcode text box in the Session window. The filename used when saving the photo contains the same text.